Click on bullet to listen to "Change the World".
Welcome to Betty's Family Fun Place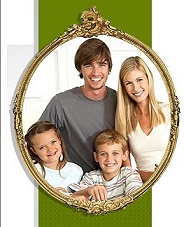 Welcome to Betty's Family Fun Place . . . the best family fun place on the internet. While a little bit prejudiced, I'm certain that you'll visit often once you've experienced our "free" family offering.
This site includes:
Holiday Segment - Spend time with your family learning the history behind the most popular holidays while enjoying puzzles, games and more.
Betty's Family Fun Place Coupon Gallery - NEW in March 2012!!! - Coupon Gallery for the Extreme Couponer
Electronic Card Shop - Send free greeting cards to family and friends.
Puzzle Corner - Enjoy a collection of jigsaw puzzles, quizzes, word searches and Sudoku.
Family Fun Arcade" - Free game arcade that anyone in the family can enjoy.
Affinity Park Mall - Visit our fine shops for a fun-filled shopping experience. FREE ebook "Free Recipes." Right-click on title, select "Save Target As" and hit OK to download.
BUY NOW: Amazon's New Kindle Fire
Computer Wallpaper - visit our computer wallpaper offering!
For Coffeebreaks Only - Great family fun when you have only a few minutes or during your lunchbreak; filled with trivia, puzzles and more.
BargainHost.us - inexpensive hosting for your personal or business website.

Betty's Bloggerati This and That - a biweekly update featuring various topics, tips and tricks for daily living and family fun. Latest feature: Caregivers, BEWARE. If you're a caregiver for an elderly parent, beware of those who may say they're trying to help.

Try us . . . and remember, it's FREE!

Below are a few of our other fine sites:
1876 Victorian England Revisited - Travel back in time to 1876 Victorian England and experience middle-class life as it was then.

Click here!

Uncover the Secret Recipes from Your Favorite Restaurants!

Easily Prepare the Most Guarded Restaurant Recipes in Your Own Kitchen. The same tastes and flavors for a fraction of the cost!

Learn to cook the highly guarded secrets behind dishes from:

- Red Lobster
- Applebee's
- Chili's
- Olive Garden
- T.G.I. Fridays
- Outback Steakhouse
- Starbucks

Copyright 1998-2012
Page revised on 7/3/14