BETTY'S FAMILY FUN PLACE - FUN FOR ALL, ARCADE, HOLIDAYS, PUZZLES, MALL

Click on bullet to listen to "Change the World".
Welcome to Betty's Family Fun Place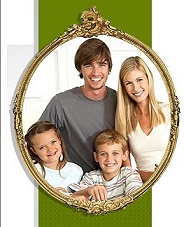 Welcome to Betty's Family Fun Place . . . the best family fun place on the internet. While a little bit prejudiced, I'm certain that you'll visit often once you've experienced our "free" family offering.
This site includes:
Holiday Segment/a> - Spend time with your family learning the history behind the most popular holidays while enjoying puzzles, games and more.
Betty's Family Fun Place Coupon Gallery - NEW!!! - Coupon Gallery for the Extreme Couponer
Electronic Card Shop - Send free greeting cards to family and friends.
Puzzle Corner - Enjoy a collection of jigsaw puzzles, quizzes, word searches and Sudoku.
Family Fun Arcade" - Free game arcade that anyone in the family can enjoy.
BUY NOW: Amazon's New Kindle Fire
Computer Wallpaper - visit our computer wallpaper offering!
For Coffeebreaks Only - Great family fun when you have only a few minutes or during your lunchbreak; filled with trivia, puzzles and more.
Betty's Bloggerati This and That - a biweekly update featuring various topics, tips and tricks for daily living and family fun. Latest feature: Caregivers, BEWARE. If you're a caregiver for an elderly parent, beware of those who may say they're trying to help.

Try us . . . and remember, it's FREE!

Below are a few of our other fine sites:
1876 Victorian England Revisited - Travel back in time to 1876 Victorian England and experience middle-class life as it was then.

Copyright 1998-2015
Page revised on 1/9/15